Colección SOLO presents Certeza, an exhibition that proposes a collective reflection on what we take for granted, through the work of artists such as Amoako Boafo, Alex Hug, filip custic, Chino Moya, SMACK, Nick Cave, Koka Nikoladze, Andrea Galvani, Nik Ramage, Juan Osorno, Masako Miki, Henry Nobody Jr, Adam Parker Smith, and Botto.
The narrative established by the works in the exhibition, which can be seen at the Espacio SOLO, addresses universal questions from multiple perspectives and media, such as painting, video art, installation, sculpture, drawing, generative art, AI art and the NFT phenomenon.
Art has always existed alongside humans in their relationship with the notion of certainty. Today, at a time of transformation and phenomena that put truth and lies at the heart of the debate, the artists taking part in Certeza offer their different views on the subject, opening up a dialogue on that which defines us.
Identity, creation, the value of things, the foundations of social consensus and the most universal questions in the existence of each individual are addressed in Certeza from very different perspectives, inviting us to reflect and draw our own conclusions.
Certeza, which will be on display at the Espacio SOLO from the 1st of April until December, will include a programme of parallel activities which will feature the participation of the artists whose work is on display, as well as a series of regular podcasts by El Extraordinario.
Listen Certeza's podcast series:
Find out more about Certeza:
———————————————————————————————————————————–
Certeza: la introducción
On the 24th, 25th, and 26th of February, Espacio SOLO host Certeza: la introducción, an introduction of the exhibition Certeza with the performance of filip custic and Alex Hug.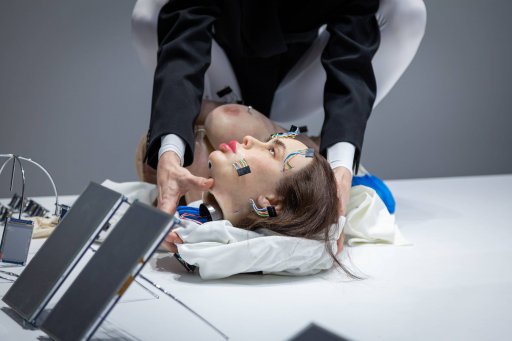 Certeza: la introducción (24th,25th&26th of February)
Press Kit: Download here