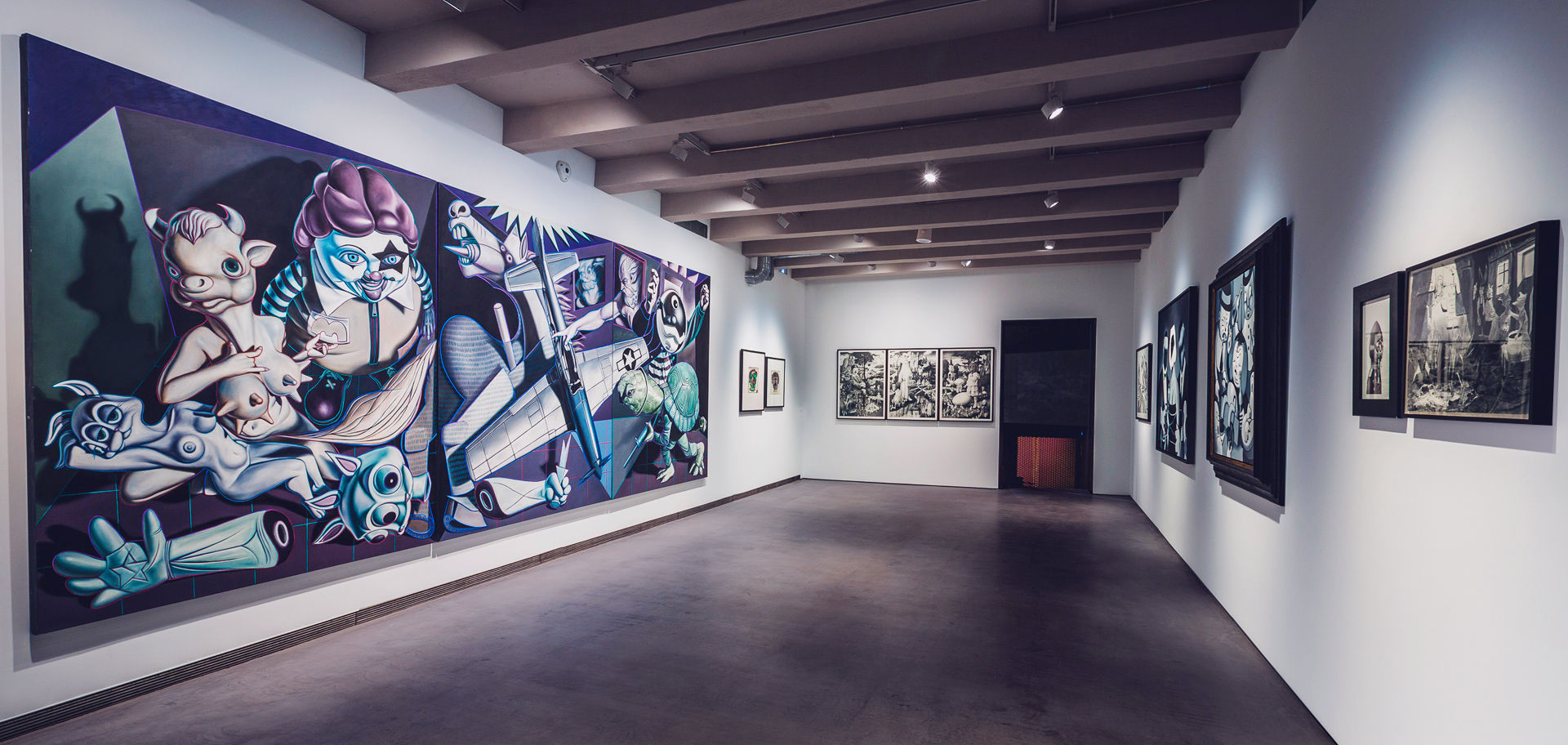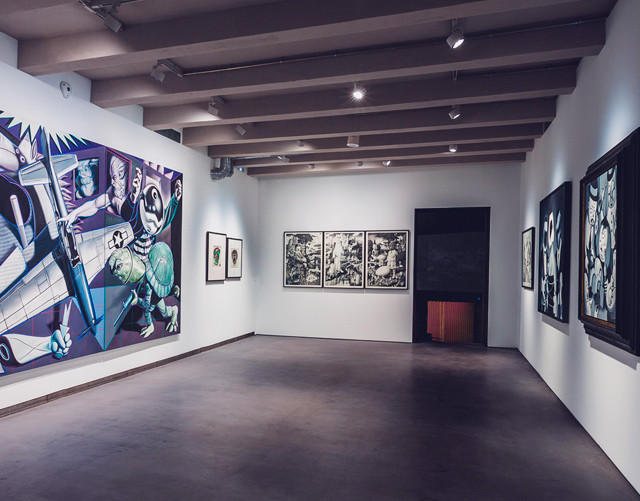 Colección SOLO is a dynamic and passionate quest to champion contemporary art. It is a vibrant, international collection, driven by a genuine commitment to creativity and the desire to bring inspirational artworks to the widest possible audience.
A uniquely personal project, Colección SOLO is the brainchild of creative entrepreneurs Ana Gervás and David Cantolla. It reflects their lifelong passion for the arts, their energy and their will to search out and share the most exciting creations of our here and now.
An international collection, with artists from 24 countries.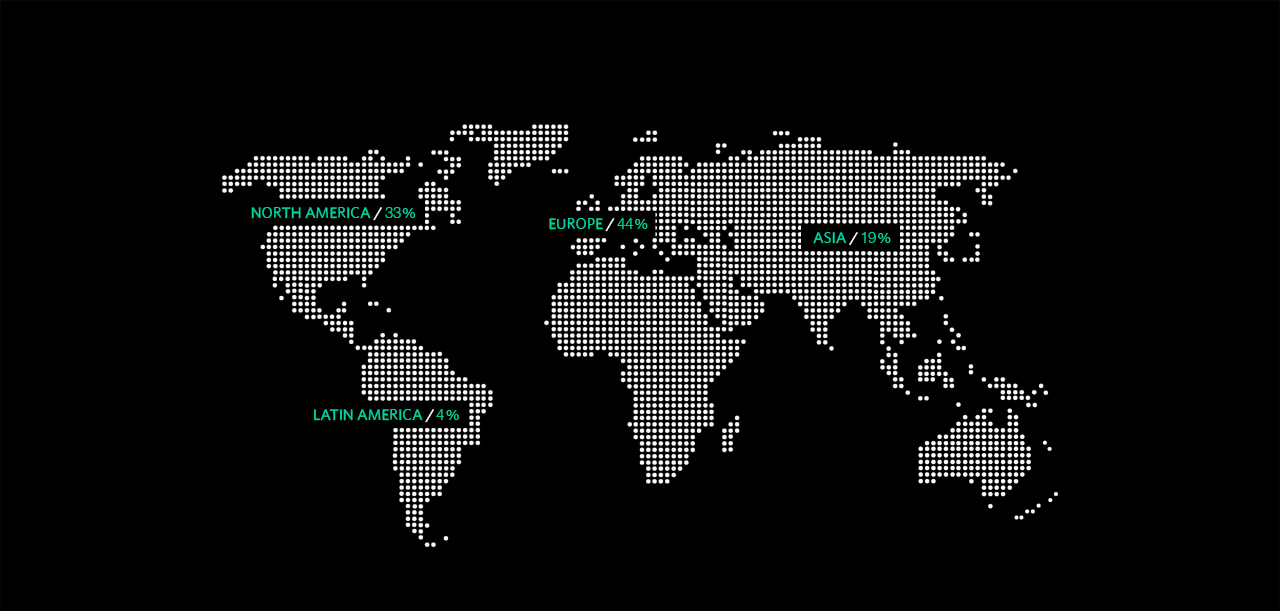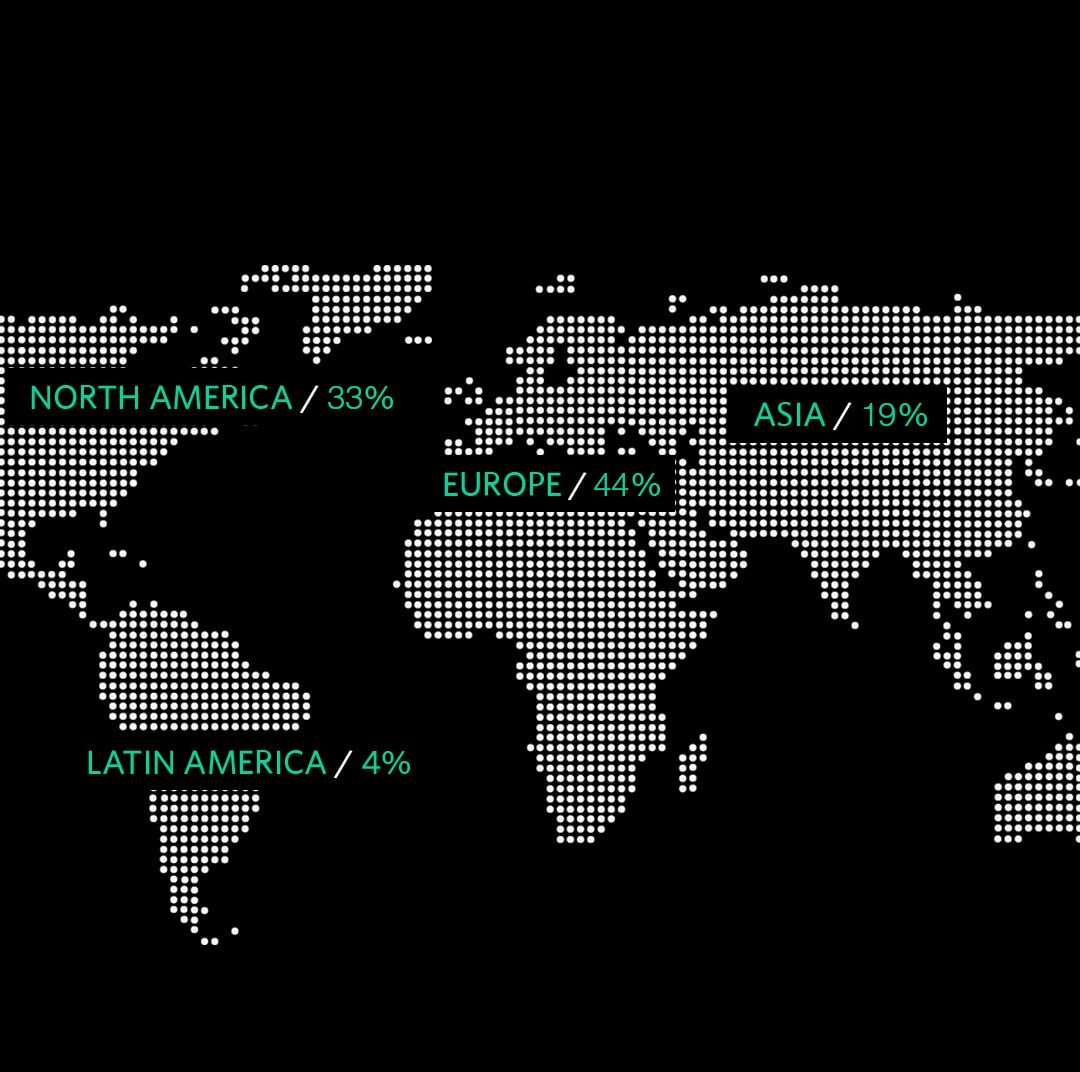 With over 500 pieces by creative talents from more than 24 different countries, Colección SOLO reflects the artistic diversity of today's interconnected world. Pop surrealism and street-influenced styles sit alongside new figurative painting, sculptures and video creations in a collection that embraces contemporary popular culture and celebrates innovation.
Established figures such as Peter Saul, Keiichi Tanaami or Gottfried Helnwein are joined by emerging names from across the world. Traditional skills meet cutting-edge technology, local perspectives enlighten global concerns, and shared human experiences become dazzling visual journeys. Through their creations, each artist takes us on a unique and mesmerising adventure. And by bringing those creations together, Colección SOLO seeks to enrich the creative landscape of our times.
Our artists...
23%Have had a retrospective museum show.
41%Have artworks in the permanent collection of a museum.
62%Have exhibited in a museum.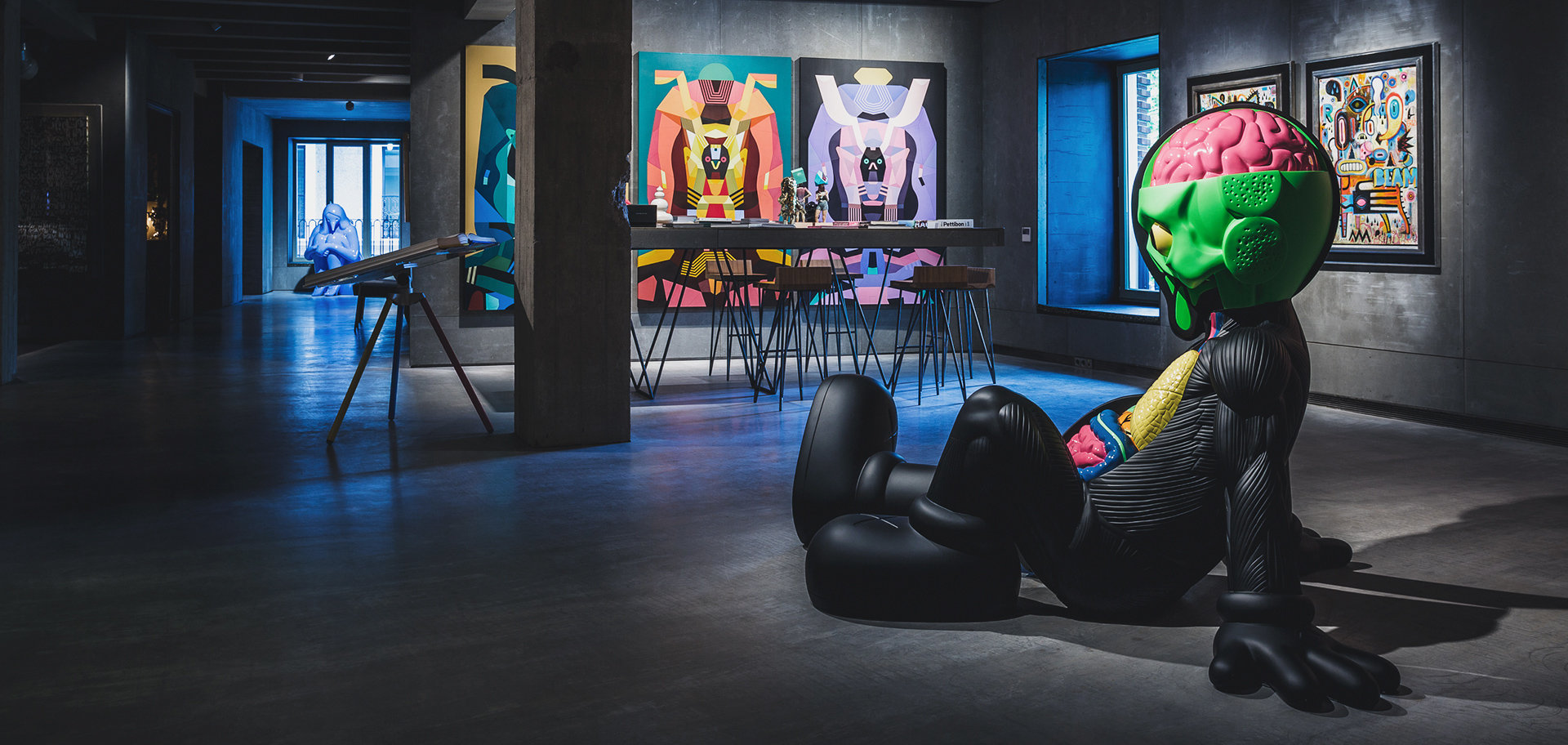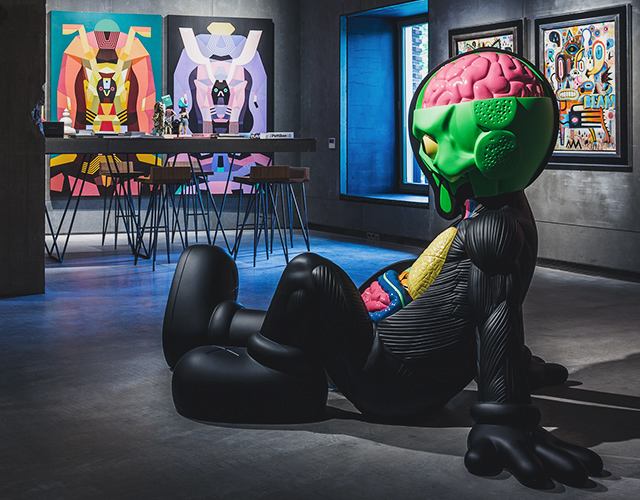 The collection is based in Madrid, housed in a 1300m2 exhibition space opened in 2018. Designed by the internationally renowned architect, Juan Herreros, Espacio SOLO is conceived as a work of art in itself, a fitting addition to the city's "golden mile of art" and within walking distance from the Prado and Reina Sofia Museums. Espacio SOLO received the Madrid College of Architects Award 2018. Aside from the permanent collection, this space will host an ongoing programme of temporary exhibitions and arts-related events.
Further afield, Colección SOLO has already worked with institutions in USA, UK and Spain to make pieces from the collection available for public viewing, and will continue to develop its programme of loans and collaborations in the future.
Unlimited access is provided by this website, where the full Colección SOLO is available to view, together with biographical information on each artist. A virtual treasure trove of contemporary art, open to all.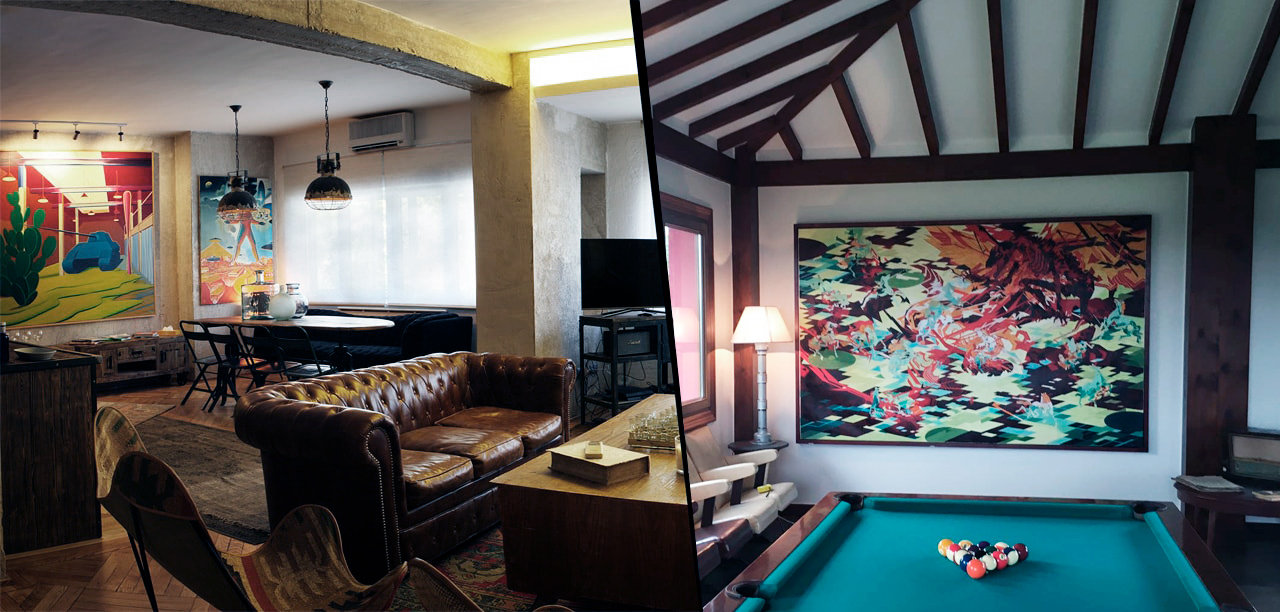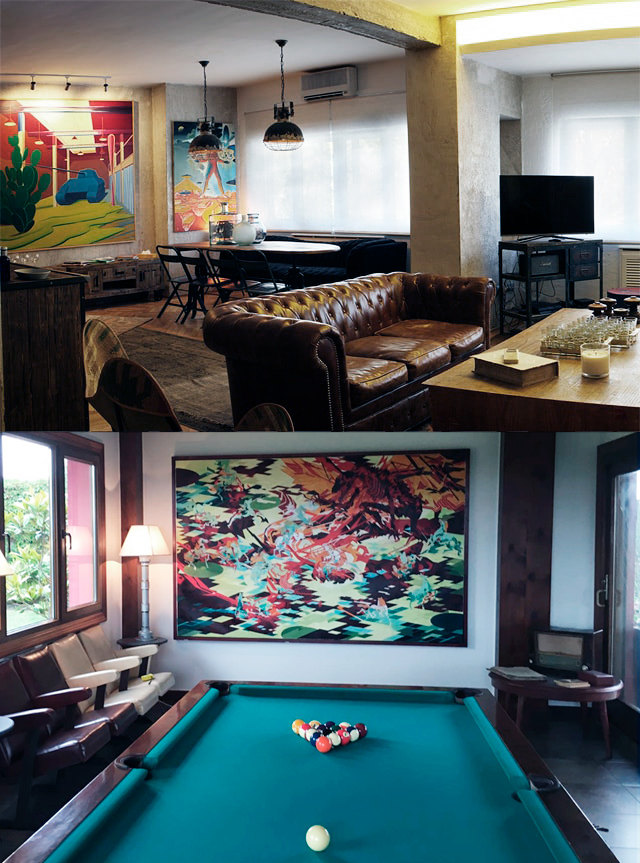 Colección SOLO is driven by creativity. It is not only a showcase of contemporary art but an incubator of artistic expression, genuinely committed to supporting today's emerging artists on their creative journey into the future.
Through its exhibition spaces, loans programme and website, Colección SOLO maximises the visibility of its artists, while a programme of commissioned works encourages up-and-coming talents to take on new creative challenges. Residencies are also provided at two locations: SOLO House Madrid, in the heart of the Spanish capital, and SOLO House Cantabria, on the picturesque northern coast.